16.08.2007 Ein Paar Improssionen aus Berlin, der Metropole gleich um die Ecke.
Some impressions from Berlin. The capitol just around the corner.
spätabends im Sony-Center
Late evening in the Sony-Center vote Berlin 1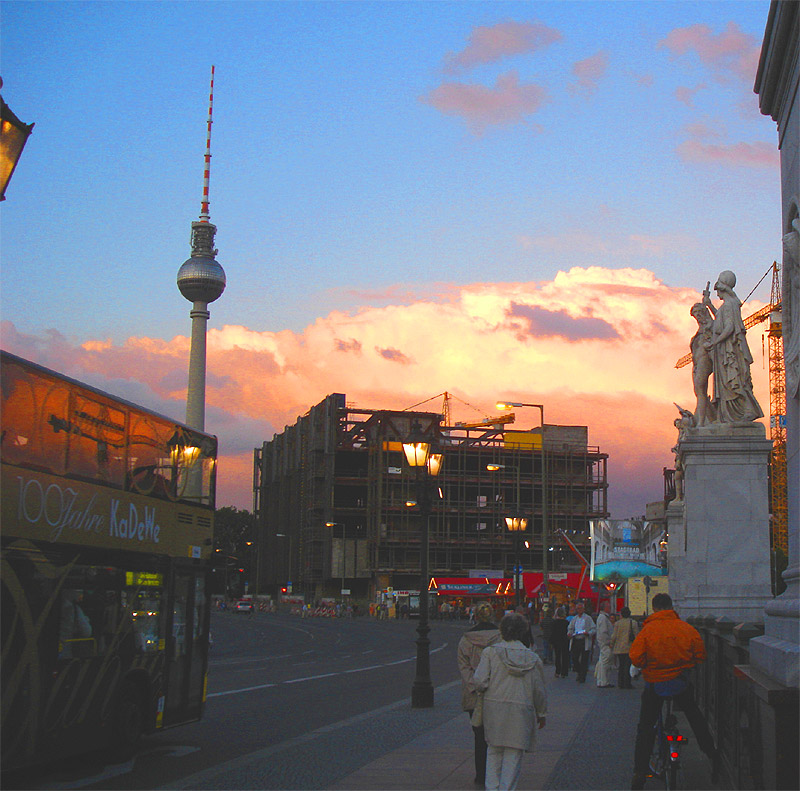 Bye, bye, geliebter Palast! Das Morgen ruft schon
Bye, bye beloved palace, the Future has already began. vote Berlin 2
Dawn at the gate vote Berlin 3
The new Berlin vote Berlin 4
Angie's office vote Berlin 5
Der Himmel über Berlin ist immer blau! vote Berlin 6
Potsdamer Platz – einst Wüste – jetzt pulsiert das Leben!
The Potsdamer Platz – 18 years ago a plain field – now the new centre. vote Berlin 7
Der Neptunbrunnen - Die Russen sind wieder da!
The Neptun Spring, and the Russians are back! vote Berlin 8
vote Berlin 9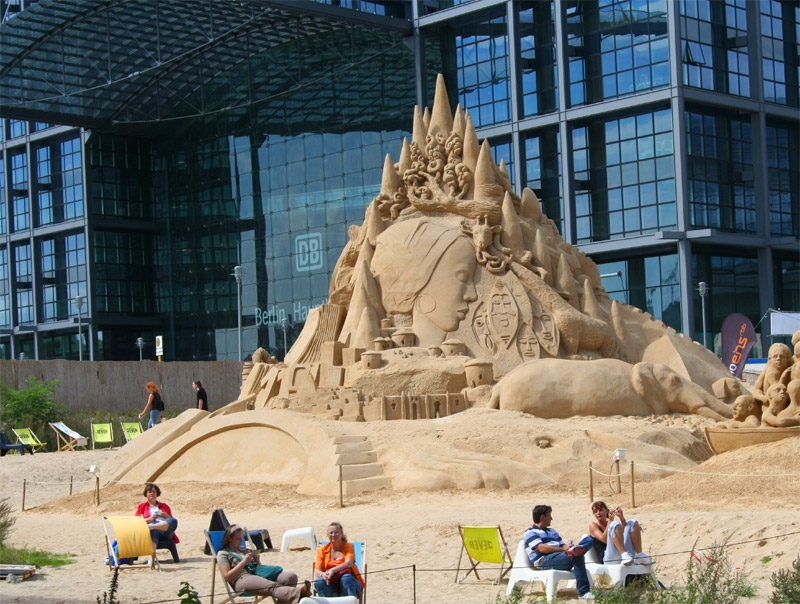 vote Berlin 10